PAST PROJECTS
---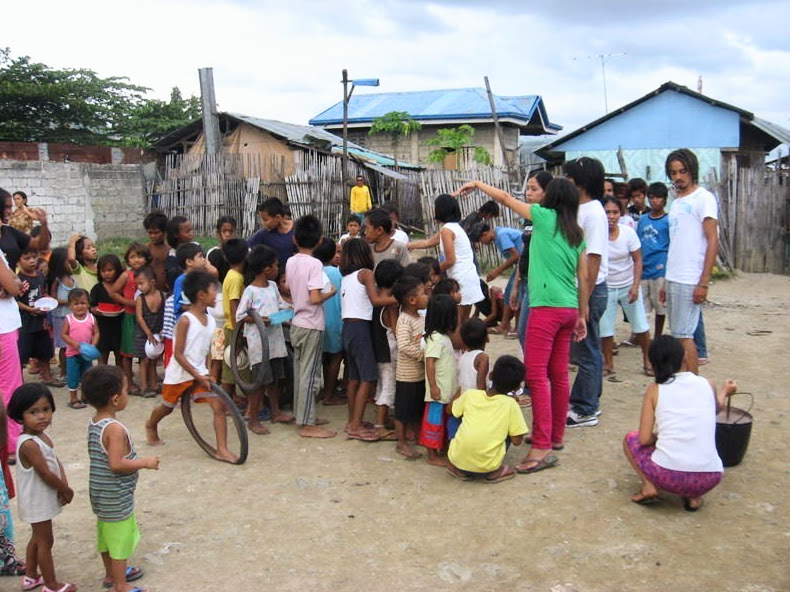 MAD International has helped to pay for:

• A weekly feeding programme combined with preaching the gospel of Christ;
• Helping with church running costs, buying Bibles, paying rent for buildings to meet in, PA equipment, musical instruments and contributions to pastors' wages;
• Equipment for two schools in remote villages;
• Materials for training and teaching
In 2001 Typhoon Sendong caused widespread death and destruction on the southern island of Mindanao, a place where our friends in Cebu had many friends and relations.  Simon and a team from Brisbane travelled out with financial backing from friends in Australia and the UK, providing medical and practical aid. 

Out of this came the temporary conversion of a warehouse into emergency accommodation for 13 children who had either been abandoned or orphaned as a result of the typhoon, and thus from the flood was born Rainbow House orphanage. MAD International, in partnership with Simon's church, has helped to pay for the accommodation, education and other needs of this group of children.  They have now either all completed their schooling and found employment, or are living with church families.

Training

Medical Aid

Rainbow House kids
Sadly yet another major typhoon hit the Philippines in 2014, and many will remember the international relief effort following typhoon Haiyan.  Once again, with our direct connections with local Filipinos we were able to ensure that donations and practical help was sent directly to those in need.

Many homes belonging to the poorest people, built of bamboo and grasses, were destroyed by the typhoon. As finances allowed MAD was able to contribute to the building of approximately 20 new homes, built on concrete bases and of sturdier materials.