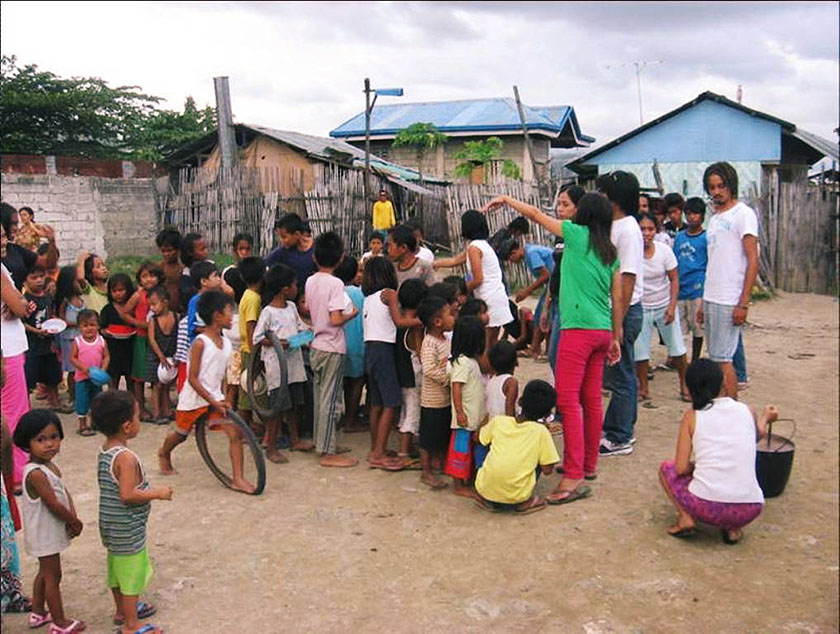 Past projects
Initially Simon was involved in a church plant in a remote village, but also started running courses in leadership, discipleship and evangelism.  He opened his home and took under his wing a core group of young people who grew in faith and maturity.
With the help of donations from MAD and other individuals, the following projects have been facilitated:-
- equipping a small school in Lang Lang
- establishing a water pipeline
- a feeding programme
- a holiday club
- fun days out for street children
- gifts of food and money to selected people in need
- emergency aid following typhoons Sendong and Haiyan.
In 2002 a church was planted in the heart of Cebu City, called City Gates Christian Centre, and Justin Siao, one of the young men in that initial core group, was appointed as pastor.  Financial help paid for wages for Justin with an additional allowance for other key people in the church, rent for their accommodation, a small minibus, audio equipment and numerous other resources to equip them to reach out to the poor and needy.